Save
Save
What our clients say
I just want to let you know that our event went off without a hitch! It was a wonderful evening, and our Propel LA Launch Party guests LOVED the drone video – it was exactly the affect we were looking for, and the crowd loved the visual of having our banner on the drone with LA landmarks behind! Adding the choir soundtrack into the video made it that much more, so thank you – to you, Sheri, and your entire team for making this possible and for being so great to work with and helping us to put such an exciting addition to our program in such short order!
We greatly appreciate all your time and efforts, and I look forward to finding future opportunities to work together!
Samuel M. ~ Email
Propel LA ~ Program Coordinator, Los Angeles County Economic Development Corporation
I found Birds Eye Aerial Drones through a website among other videographers/photographers. I chose this company because I really liked the work they had displayed and the pricing was reasonable. They had good communication with me before and after my wedding. Even after the video was recorded, they asked me if I'd like the video edited and how. They were professional and wanted to make sure I was happy with everything. I'm glad I have a beautiful, unique wedding video that we will have forever that captured our day. We will meet again for a first year anniversary shoot :).
Tanesha T. ~ Yelp
Wanna Read More?
DRONES IN THE NEWS
Birds Eye Aerial Drones Joins Forces with Air Bears San Diego, CA – Sept. 20, 2016 – Birds Eye Aerial Drones, LLC, a San Diego-based, service-disabled, veteran-owned business providing professional […]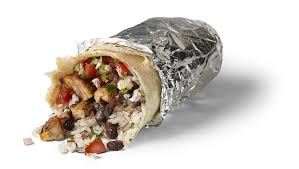 Delicious drones The federal government doesn't really know what to do with drones yet. While it takes its time figuring out what should and shouldn't be allowed to fly about, […]
Small Unmanned Aerial Systems (sUAS) or drones have proven to be a beneficial tool on construction sites. 100% of those surveyed that have used drones in construction or on a […]
See all our news