Save
Save
What our clients say
I found Birds Eye Aerial Drones through a website among other videographers/photographers. I chose this company because I really liked the work they had displayed and the pricing was reasonable. They had good communication with me before and after my wedding. Even after the video was recorded, they asked me if I'd like the video edited and how. They were professional and wanted to make sure I was happy with everything. I'm glad I have a beautiful, unique wedding video that we will have forever that captured our day. We will meet again for a first year anniversary shoot :).
Tanesha T. ~ Yelp
We hired Birds Eye Aerial Drones to produce a professional marketing video for our annual barbecue and tailgate festival that we put on in East County San Diego. Our team could not be happier with the aerial drone video that Scott and his team produced for our organization. If you want to work with a true professional and need aerial and ground video of any major event you are organizing then Birds Eye Aerial Drones is who you need to call.
Shawn W. ~ Facebook
Thanks Birds Eye Aerial Drones for the tremendous job you did with our Down South Tours video! You guys were outstanding to work with! You went above and beyond and exceeded our expectations.
It was truly a pleasure working with such professional in the aerial videography industry!
I would highly recommend you guys!

Mark M. ~ Yelp
In the frustration of the possible sale of my home I searched the web for a reputable company that included drones in there advertisement. Little did I realize the number of companies that are out there and the difference in quality that I could choose from! As I narrowed my search, I looked more closely at Birds Eye Aerial Drones. Wow, am I glad I did! Not only does Scott have his pilot's license and every other license and certification to protect both him and his client, but he is also teamed up with Sheri who is a graphic artist and photographer; what an incredible combination. With this knowledge I hired them to do the work. They were professional and polite and obtained the views needed of both inside my home as well as a fantastic aerial view. At my request, they obtained aerial videography of the typography and the style of my home plus extra footage to show what a great neighborhood it is located in.
I highly recommend their services.
Rose T. ~ Facebook
With drones in the news for both good and bad reasons your club members most likely have lots of questions they would like to ask an expert! To this end, I recommend inviting out Scott Painter of Bird's Eye Aerial Drones.
Scott is 23-years retired in the naval aviation industry and has created a company based on his childhood passion of flying. Scott will educate your club on several aspects of drones in the marketplace, from the FAA rules and regulations to policies and procedures as well as the many industries where drones are finding a home. Scott has flown drones in the movie, sporting, real estate, mapping industry and more. Scott will bring along some of his aerial footage and equipment to "show and tell."
This was a very informative and interactive presentation.
Highly recommended!
http://rotary5340.org/SitePage/speakers-bureau
Save
Drones – What's the Scoop?
Rotary District 5340 Speakers Bureau
I just wanted to send a quick thank you for a wonderful 2 days of shooting. The scenery and the company were unbeatable.
Happy Holidays to all!
Best,
Jenna Parker
Tw: JennaParkerLive
Save
Save
Jenna P.
Birds Eye Aerial Drones Service has provided my customers with an exceptional marketing tool to present their properties. When they say "A picture is worth a thousand words", a drone video is clear representation of that.Highly appreciable works.
Alex S. ~ Google
Contact us for your aerial project
DRONES IN THE NEWS
Birds Eye Aerial Drones Joins Forces with Air Bears San Diego, CA – Sept. 20, 2016 – Birds Eye Aerial Drones, LLC, a San Diego-based, service-disabled, veteran-owned business providing professional […]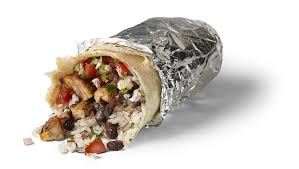 Delicious drones The federal government doesn't really know what to do with drones yet. While it takes its time figuring out what should and shouldn't be allowed to fly about, […]
Small Unmanned Aerial Systems (sUAS) or drones have proven to be a beneficial tool on construction sites. 100% of those surveyed that have used drones in construction or on a […]
See all our news