ABOUT SCOTT PAINTER
CEO & Chief Pilot of Birds Eye Aerial Drones, LLC
Scott Painter grew up in the aviation community. At the age of 17 he enlisted in the Navy and quickly became in-flight engineer for the S-3 Viking and later for the E-2C Hawkeye. He has been piloting full-scale and RC aircraft for over twenty five years. Mr. Painter is an FAA licensed pilot with a complex high-performance rating. Along with his extensive military aviation background Scott holds an MBA in Business Management with a minor in Aviation Management.
Since retiring from the Navy, Scott has done curriculum development for the US Marine Corps, a 3-year tour in Afghanistan with Lockheed Martin (unmanned systems) and most recently started his own aerial cinematography company founded on his love of flying and technology.
Birds Eye Aerial Drones, LLC is a Service-Disabled Veteran-Owned Small Business. Scott, the CEO and Chief pilot, is also an active member of the Academy of Model Aeronautics (AMA), Aircraft Owners and Pilots Association (AOPA), Association for Unmanned Vehicle Systems International AUVSI and a volunteer emergency drone responder. Birds Eye Aerial Drones currently operates several different types of registered UAS.
Scott is also a founding member of the Naval Base San Diego (NBSD) Rotary Club, the first and only Rotary club on board a Naval Base. NBSD Rotary has since merged with Miramar Semper Fi Rotary club and together they continue to do good for the military community.
Licenses, Certificates and Waivers
Scott Painter UAS Remote Pilot License #3969230
Waiver Daylight Operations "Night Flying" ~ 107W-2016-00927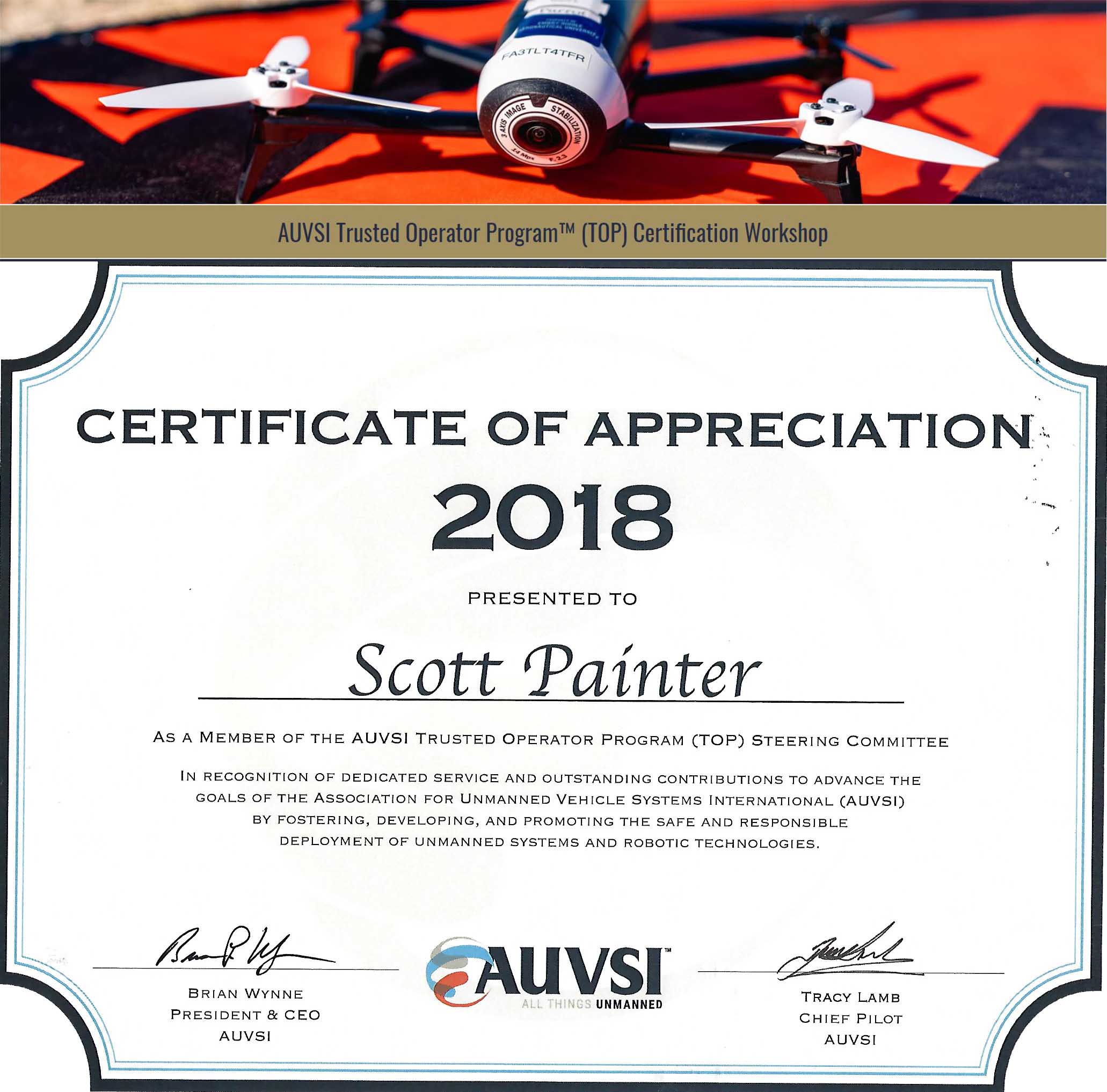 Keep Updated With The latest News
About Birds Eye Aerial Drones
First and foremost, BEAD is an SDVOSB company providing turnkey aerial imaging solutions and consulting to help you improve your ROI. For example, do you require actionable aerial data for mapping & environmental monitoring? Perhaps aerial imagery for the entertainment, AEC, utility or communications industry? In fact, we've got just the right solution to meet your needs.
Above all, we observe all local, state & federal flight safety regulations, as applicable and are $10M insured.