Real Estate Drone Photography And Videography Are Essential
By Scott Painter  August 13, 2015
One of the hundreds of industries that greatly benefits from employing drones in their daily activities is the real estate industry. Real Estate Drone Photography and Videography is real estate captured via high quality aerial footage by drones with cameras. The reason this is such a perfect match is that the aerial pictures and videos are able to show important aspects of the home from unique angles making it ideal for real estate marketing. Real estate agents that desire to take their business to the next level will benefit from using real estate drone photography and videography. In addition to many other marketing benefits, aerial footage will bring a cutting edge to your listings.
Take Your Listing To New Heights
Just like other businesses, a realtor can use the pictures and videos captured by drones for many purposes. Real Estate Drone Photography and Videography can show potential buyers properties of the estate that have not been seen before. It is now possible, with the aid of drones, for real estate companies to capture their properties from new and exciting perspectives. One way this can be made available to the customer is in the form of a marketing video. Companies that adopt aerial footage for marketing their listings, in conjunction with traditional walk-thru footage, have a clear edge over their competitors!
Get the Whole Drone Picture 
It has become easier for real estate agents and brokers to advertise their properties via aerial footage by working with licensed and insured drone companies. The pilot will use the drone to capture the outside regions of the estate; full structure of the building (the windows, porch, roof), adjacent landscaping and water features, property lines of the estate, etc.  Nearby markets, schools, parks, and resort centers can also be highlighted to show the potential buyers the neighborhood and even the community beyond, all from an compelling aerial perspective.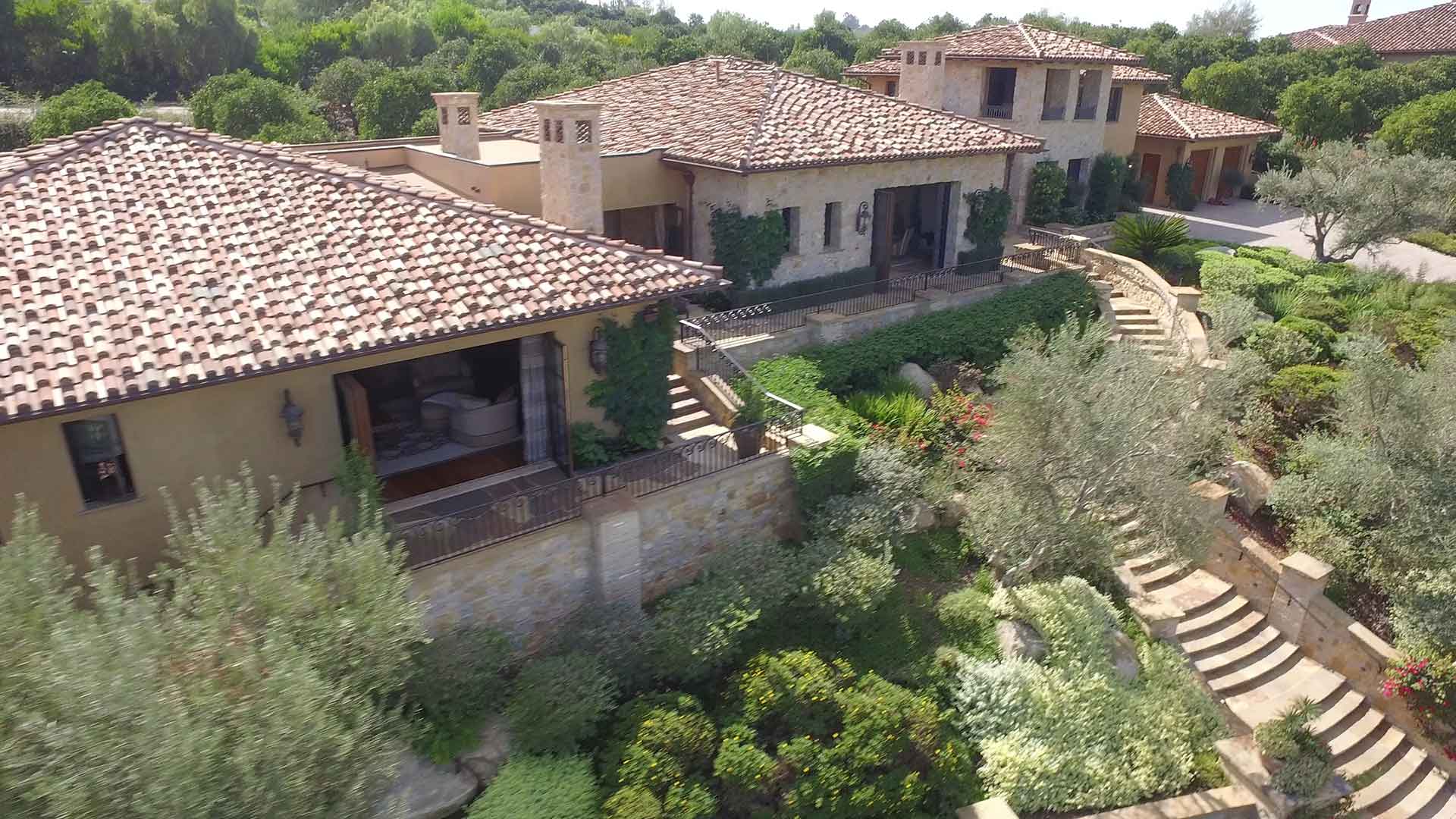 Unprecedented Convenience Will Change The Home-Buying Experience
Real estate drone photography and videography, married with interior walk-thru footage and even professional voice-overs, make buying and selling properties more convenient than ever before. Rather than the realtor taking the potential buyer on a tour of the estate, a short promotional video can be used to replace the initial in-person tour. This saves valuable time and money for agents and their brokers! An extra plus, the video can be used for online marketing which provides a much broader reach and can be viewed at the buyers convenience.

Thorough Land Surveying With Drones
We've established that real estate drone photography and videography are useful for the real estate agents in the area of highlighting their properties. Another real estate use where drones shine, is in inspecting and mapping land proposed for the development of new real estate. Before defining the value of any land, it is essential to conduct a vigorous assessment of it. This is substantially easier using drones. Drones can unveil potential hazards that are present on the land and in the real estate property. Hazards which may not be visible or for safety reasons, may not be possible with on-foot assessments.
For more information on Real Estate Drone Photography and Video visit our website.