Corporate Living Logo
AERIAL PHOTOGRAPHY
Book Now
Implement our Living Logo Aerial Photography to help take your events, marketing and team building to new heights.
Happy Clients
Take flight with us and join with those who have experienced the satisfaction of working with our team of professionals.
Make your next corporate event a memorable one! By implementing our Living Logo event planning and aerial photography your next conference can be the talk of the town.
Have Fun At Your Next Corporate Event!
Certainly you want your employees to enjoy your next annual conference or corporate event. How about making it one they'll never forget? To this end, what could be more exciting that a group aerial picture? More specifically, imagine your employees arranged into a life-sized company logo! The camaraderie and team building which comes from this activity is what will set your event in the headlines of your company communications. 
Our flight and creative team work seamlessly together to create a fun and unique conference activity.
Our Flight team
Will handle the Unmanned Aerial Systems 'UAS' operations:
Most importantly, they are experienced, licensed and insured
Before we are ever on site, they'll handle all airspace clearance and documents required by the FAA & local authorities
Provides all UAS and support equipment
Equally important, they'll ensure your groups' safety by providing a safety briefing
Exercises sound judgment and strict flight disciplines every day with every flight
Additionally, captures eye-catching photos and video of your group from a birds eye perspective.
In fact they can even create a one-of-a-kind, simulated planetary Living Logo "aerial reveal" we call Tiny Planet.
Our Creative team
Will handle the 'production' aspect of things:
Initially, they'll work hand-in-hand with your event planner to implement the Living Logo into your event schedule.
Secondly, they'll order the branded t-shirts in the appropriate colors, quantity and sizes for your employees to wear.
Next, they'll handle the planning and layout of your life-sized company logo.
Then, they'll be on-site, day of, to direct your employees into place to form your larger-than-life company Living Logo..
Lastly, our creative team will handle the post processing of all your aerial imagery.
Unique Aerial Marketing Photography
Ultimately, whether you choose aerial photography, videography or both, you'll receive birds eye imagery which will benefit your marketing. Take both your social media presence as well as your marketing to new heights with our corporate event Living Logo.
Corporate Event/Company Branding – Living Logo Client Use Case
One of our clients wanted a unique and memorable team building event for their annual corporate conference. By scheduling our Living Logo Package they got just that. A fun and interactive activity. Each participant receives a keepsake t-shirt and the company obtains exclusive one-of-a-kind branding aerial photography and unique aerial videography. The company representative, venue event planner, as well as the contracted corporate event planner were all thrilled with the results.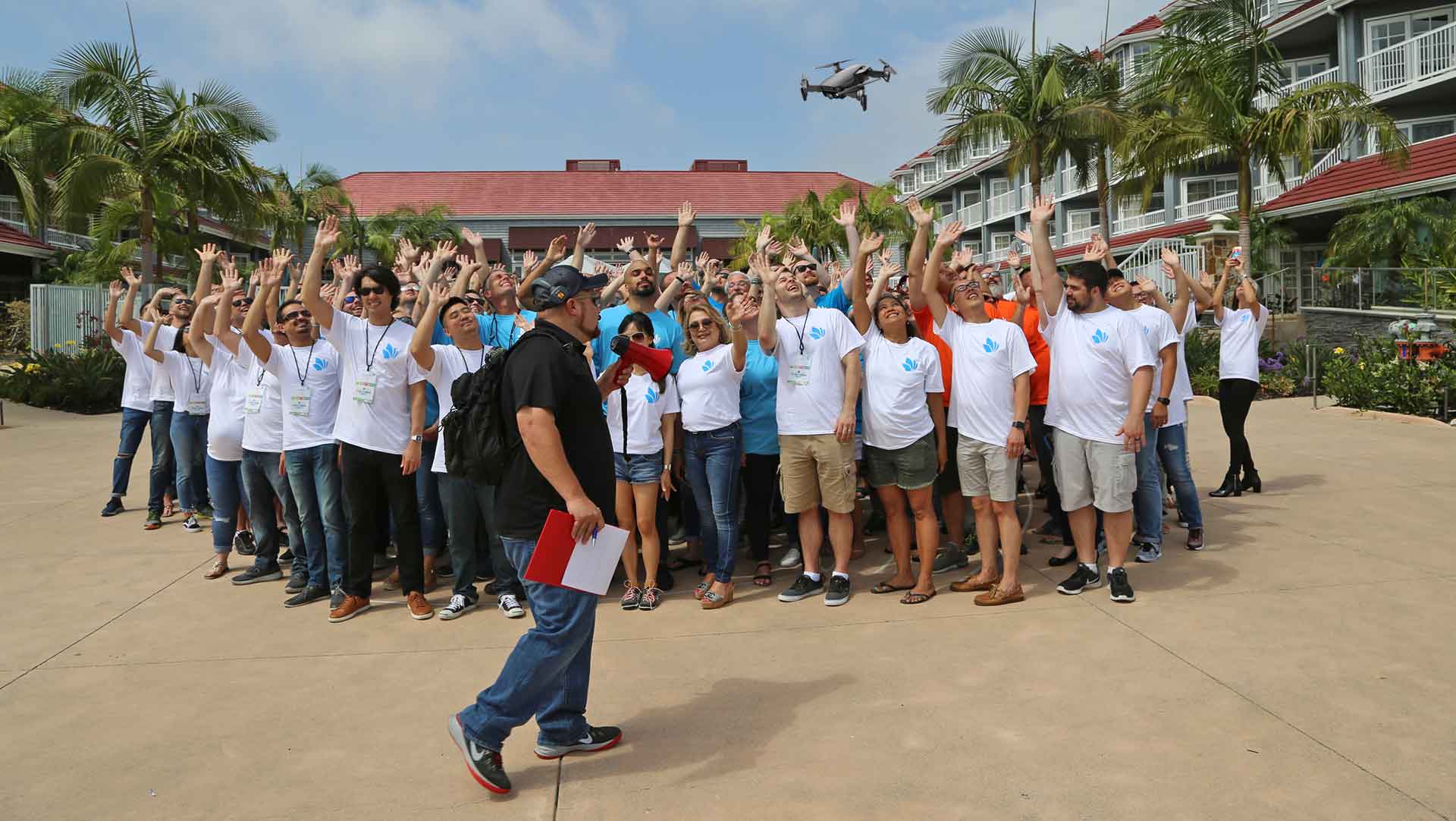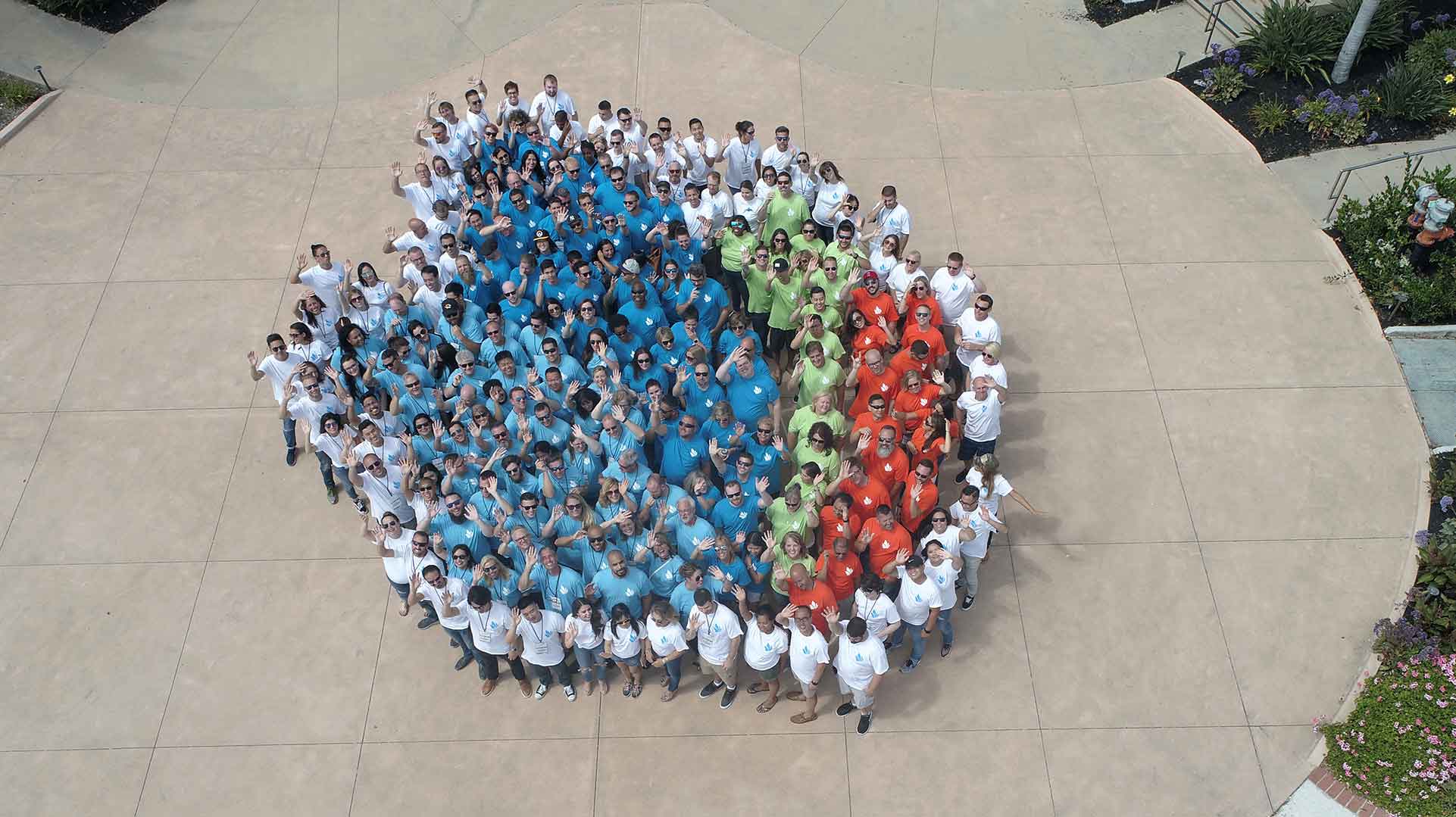 Keep Updated With The latest News
About Birds Eye Aerial Drones
First and foremost, BEAD is an SDVOSB company providing turnkey aerial imaging solutions and consulting to help you improve your ROI. For example, do you require actionable aerial data for mapping & environmental monitoring? Perhaps aerial imagery for the entertainment, AEC, utility or communications industry? In fact, we've got just the right solution to meet your needs.
Above all, we observe all local, state & federal flight safety regulations, as applicable and are $10M insured.